"MASTERED THE ART OF THRASH THROUGH RELENTLESS TOURING HAS EARNED HIMSELF THE TITLE OF THE NEW KING OF METAL" - REVOLVER MAGAZINE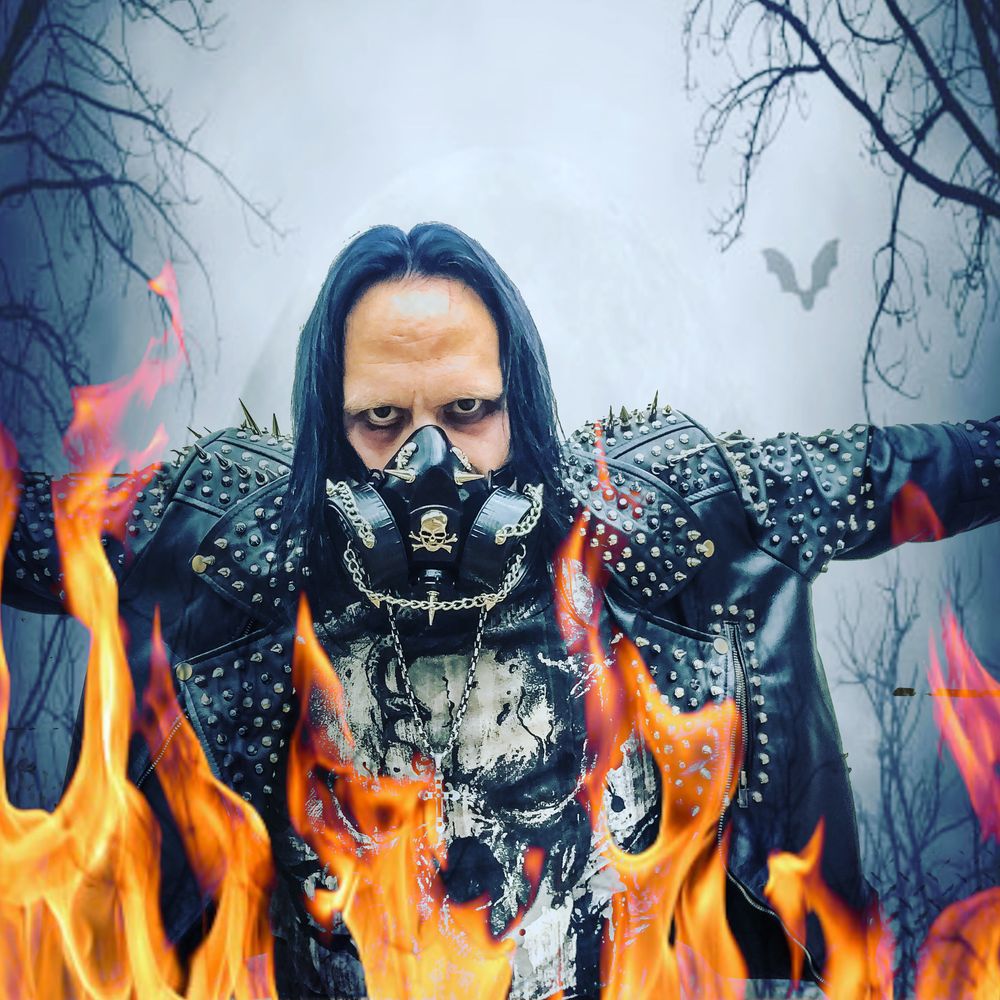 JAYSIN CHRIST
THE DARK ONE
JaysinChrist, from the Chemical Valley (Charleston, WV) emerges a new kind of Rock N Roll Dream. Growing up in a blend of influences JaysinChrist is a Connoisseur of sounds: Gospel, Country, Classical, Rock, Metal and Hip Hop making JaysinChrist everything that's right and wrong with rock. Constantly evolving his live performances are a rollercoaster ride of insanity and always on the edge of not knowing what's going to happen. His music has been described as having an anxiety attack, then taking a Xanax for a feeling of calm rolling into full blown psychosis. You're never the same!!! WAR, GUNS, GIRLS, DRUGS are just some of the topics Jaysin writes about. Growing up in the Chemical Valley he had access to a cesspool of different musical influences. Coming from a dirt poor background and a family completely engulfed in music, being different was hard for Jaysin. Often bullied in school and a hard knock home life music seemed to be the only outlet for expresson. Armed with nothing but a hardworking background and a niche for integrity.
Jaysin started writing, recording a performing spending years perfecting his razor sharp musical knowledge. Word soon spread and local radio, venues and labels took notice. Riding a wave of success's his outstanding professionalism and stage presence Jaysin Christ was sharing the stages with the same influences he grew up idolizing. It seems Jaysin was smelling like platinium from 1998- 2009 after releasing his first major label. Jaysin took a hiatus from music to enjoy normal life experiences unfortunately being away from music for that time caused him to downward spiral into depression. Starting completely over with nothing but the hunger Jaysin is exploding in the studio with a whole new batch of songs and is back bigger than ever. On an uncontrollable wave of creativity, the new album is a breath of fresh air to rock, a return to feeling emotions that will take you to a new sonic plateau. His music and professionalism has allowed him to touch thousands with his music while also appearing in the feature film Skatopia 88 Acres of Anarchy.
Only the sky is the limit on how far this shooting star will travel.
For Booking info and interview requests please contact: bookingjaysinchrist@gmail.com
Press Photos